Evolution has proudly declared the introduction of their distinct new product, Funky Time. The live game show, embodying the spirit of '70s disco with its vibrant color palette and rhythmic soundtrack, is a celebration of multipliers and bonuses, marking the firm's most considerable innovation since Crazy Time.
The cutting-edge online game is a spectacle of live host that harks back to the glory days of disco. The virtual setting creates a nostalgic atmosphere, complete with groovy tunes, audacious dance steps, and the opportunity for players to rack up multipliers during each game phase. This addition to the Evolution's product line seamlessly blends a bygone era's charm with the thrill of modern-day gaming.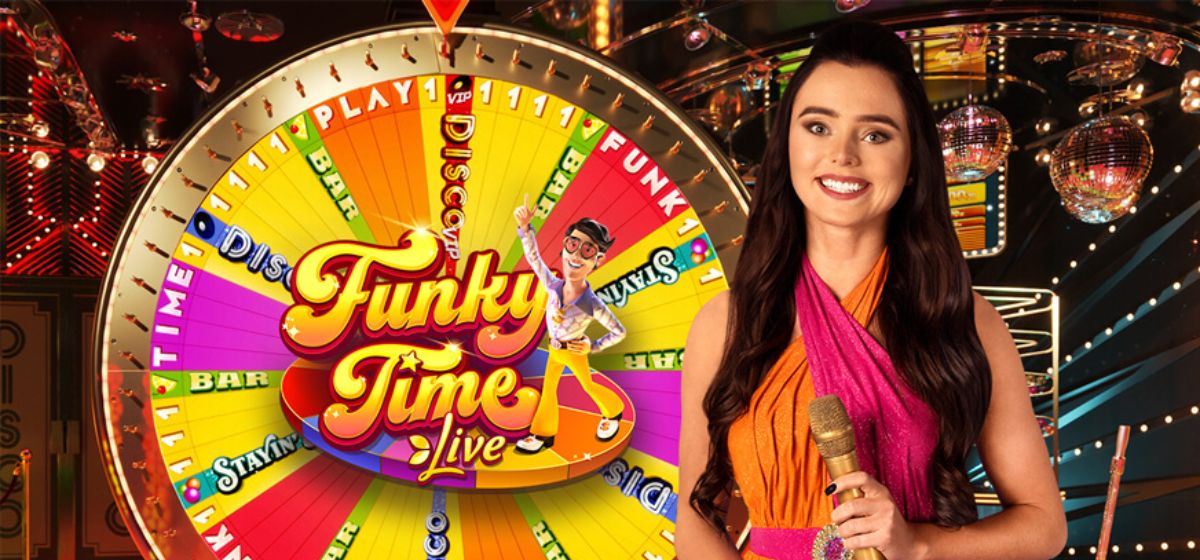 The centerpiece of the game is an innovative DigiWheel money wheel that spins to unveil multiple random multipliers in each round. This cutting-edge wheel creates exciting opportunities for increased winnings across numbers, letters, and bonus games. With 64 segments, the wheel features the spellbinding words PLAY, FUNK, and TIME, along with a range of number 1s and enticing bonus game sectors. Each segment holds its own unique winning potential, injecting a dynamic and thrilling twist into the gameplay.
When players land a winning spin on any number 1 or letter segment, they can instantly cash out their winnings. But the excitement doesn't end there. If a player wins on a bonus sector, they gain access to one of four captivating bonus games: Bar, Stayin' Alive, Disco, and VIP Disco. Each bonus game offers guaranteed multipliers, heightening the overall immersive experience. The Disco and VIP Disco games are particularly remarkable, as they feature the animated character, Mr. Funky, taking center stage. As Mr. Funky grooves on the virtual dance floor, he accumulates additional multipliers, skillfully avoiding the edges of the floor for maximum rewards and exhilaration.
Evolution's Chief Product Officer, Todd Haushalter, shared his enthusiasm, stating:
Evolution has been a pioneer in the live Game Show gaming category with Dream Catcher, and we have consistently pushed boundaries since its inception. Over the last five years, we have conceived many of the top 10 new games, a significant chunk of which are our live game shows.

We are confident that Funky Time will achieve similar acclaim. When I first saw the DigiWheel, a large vertical wheel featuring an electronic LED center, I was certain that a compelling game show could be developed around this concept. As the team and I brainstormed, Funky Time gradually took shape and we realized we had a unique and engaging game on our hands.
Continuing his thoughts, Haushalter elaborated:
A team of roughly 100 individuals came together to make Funky Time a reality, and the outcome of their efforts fills me with pride. It's the most resource-intensive and intricate game we've ever designed, yet its most striking feature is the sheer fun it promises.

When asked about the source of our game ideas, we derive them from a simple question, 'What is the most entertaining game we can create?' Funky Time, while appealing to a wide range of players, is not just as entertaining as Crazy Time, but offers a unique gameplay experience and introduces a few extra surprises. I sincerely hope players enjoy it as much as we've enjoyed creating it.
---
Source: https://www.evolution.com/news/evolution-launches-funky-time-a-disco-themed-live-game-show-and-its-biggest-new-development-since-crazy-time/